Smiths'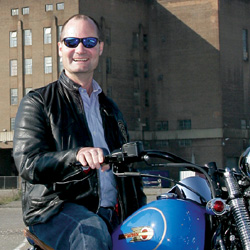 9.30am 14th December 2008
Chelsea & Fulham H.O.G.s last hurrah for 2008, will be a breakfast meet at Smiths' of Smithfield.
Turn up at Smiths' for 9.30am and treat yourself to a full English, whilst catching up with all the C&F news and exchanging some Christmas good tidings.
Smiths' of Smithfield,
69-77 Charterhouse Street, Clerkenwell, London EC1M 6HJ.
There will not be an official ride to Smithfield from either of the Warr's showrooms.
Colin Houliston - C&F Assistant Director