Spring Fling
13th March 2022
Well the morning started bright with a hint of sunshine, even Mr John Warr commented on how I must've been in league with the devil!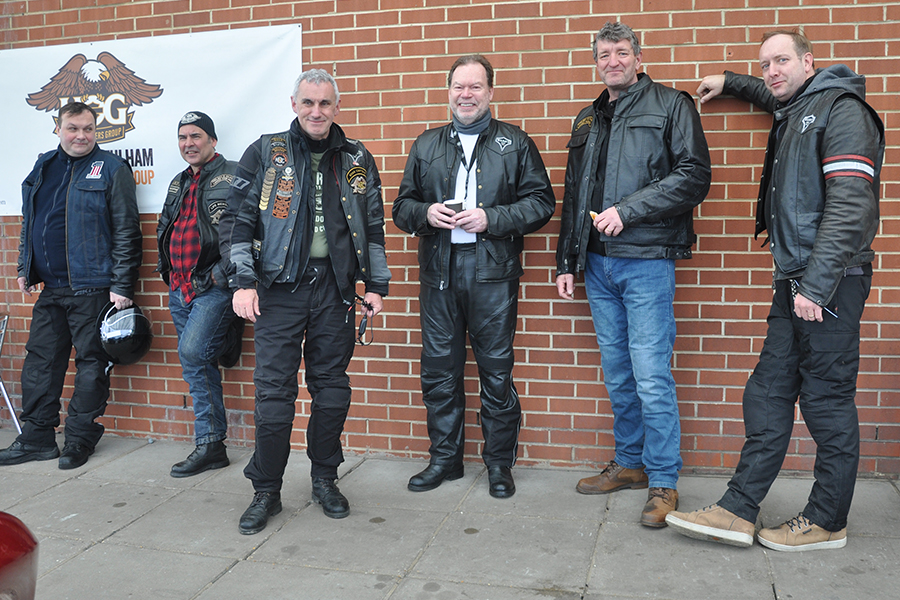 Being the first ride of the new C&F riding season you can never really bank on the weather but 25 hardy souls booked in and the obligatory briefing completed we were off.
Heading out of town on the A3 turning off at the Tolworth junction with the aid of Nigel Gaskin marking the junction (cheers Nigel), we were soon onto some nicer roads as we headed into Surrey.
Our first stop was at Henfold lakes for coffee, earlier in the year Rob Warr had told me that there were quite a few members who had bought the Pan American, being a keen off road rider I though great we'll do a bit of off roading at the coffee stop, the "Panners" would be pleased... Steve Graham wasn't! woops. It was great catching up with some of you at the coffee stop where it was warm and dry inside, I looked outside and to coin an old English phrase, it was stair rodding, absolutely pouring down, so I'm not in league with the devil after all, eh!
Coffee done we did a bit more off road riding (sorry Steve) to get back onto the road and more nice country roads leading out of Surrey and into Sussex, was it still raining? I think it was but can't remember as once I'm on a Harley I'm enjoying myself no matter the weather.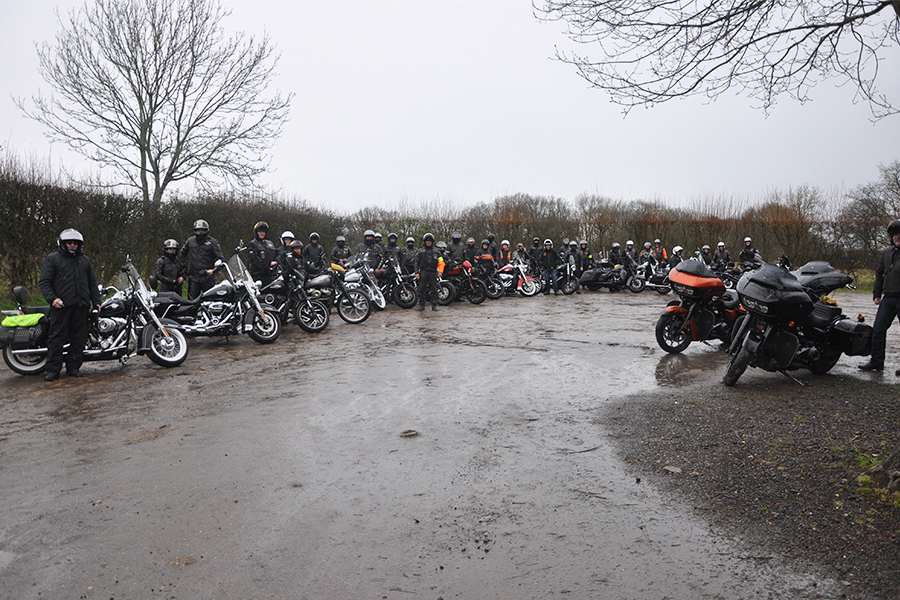 We headed through Sussex and up & over Devils Dyke and into Brighton and our destination of the sea front for a group photo, and a disperse for some fish & chips, was it still raining?
A big thank you to the Road Captains Jonathan Gooch and Paul Wiggins for their help, to Andrew Eborn for last man duties and Steve Graham for some great pictures and hobbling back to a particularly difficult junction to mark it for you all, sorry about the mud on your bike Steve! But the biggest thanks go out to all you members who turned up and rode with us in not so nice weather but all still had a big smile at the end.
A last special mention and welcome to the newcomers Xavier & Ayeni Bolanger, Arnis Krioga, Sandro Del Grosso and Mario Mason, welcome and we hope to see you on many more... sunnier rides to come.
Next up, Road Captain Andrew Eborn's W5 ride hope to see you all there!
Fred Woolcott - C&F Road Captain
Photographs courtesy of Steve Graham - C&F Photographer