The Loop of Henle
12th September 2021
Destination
Located in the mammalian kidney, the Loop of Henle is the portion of the nephron (or tubule) that leads from the proximal convoluted tubule to the distal convoluted tubule.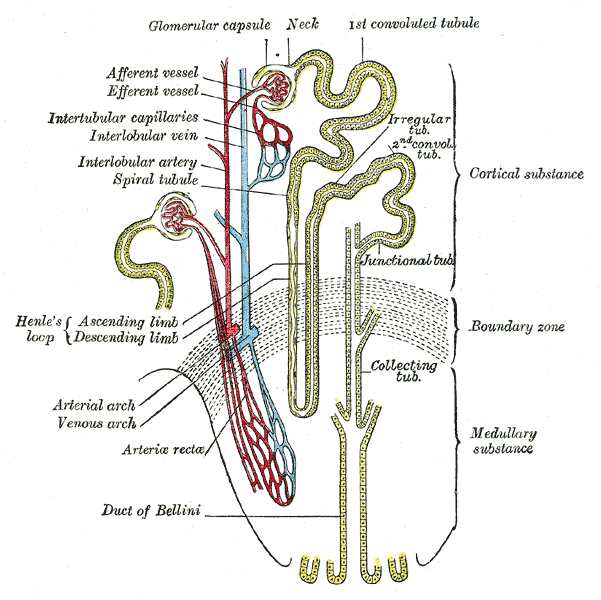 The loop of Henle's evolutionary function is to create an electrochemical gradient in the medulla region of the kidney to promote renal re-absorption of sodium (plus water, potassium & chloride) from urine back into the interstitial fluid via the process of osmosis.
Osmosis is a process by which molecules of a solvent (in this case, urine) pass through a semi-permeable membrane from a hypotonic concentration to a hypertonic concentration.
The Loop of Henley
The Loop of Henley is a Chelsea & Fulham H.O.G. motorcycle ride that will take in the beautiful scenery in & around Henley-on-Thames & Royal Berkshire. The ride being specifically designed as a loop to ensure the final Sunday lunch destination is conveniently close to London for the return journey (Also, so that you can imagine that you are a sodium, potassium or chloride ion being actively re-absorbed).
Route: Chelsea & Fulham H.O.G. will be heading west from Warr's Harley Davidson, 611 King's Road, London taking in the beautiful scenery around & alongside the River Thames.
Coffee Stop: Crossing over the Grade I listed, five arched historic bridge built in 1786, we will descend upon the town square of Henley-on-Thames to park up for a relaxed coffee stop (some of you may remember parking directly in the town square in back in 2015). Please feel free to individually explore the number of coffee shops, but don't stray too far.
Petrol Stop: Those wishing to will be able to brim their collective sportster tanks at the local petrol station (on route to our final destination) (mileage: est. less than 66 miles from 611KR).
Final Destination: Upon leaving Henley-on-Thames we will then take in the panoramic sights of the rolling Berkshire downs & countryside before looping back, closer to home, to enjoy a Sunday Lunch at a welcoming Royal Berkshire country pub.
Jonathan Gooch - C&F Road Captain
Sponsoring Dealer - Warr's Harley-Davidson®
Your Chapter is proudly sponsored by Europe's oldest Harley-Davidson dealers, Warr's, established in 1924.
Unlike most Sponsoring Dealers, Warr's go way beyond the norm and continue to support your Chapter by providing funds, facilities, hospitality, refreshments, exclusive Chapter offers and most importantly a heartfelt welcome in store and on the road.
They ride with us.
Their continued support enables us to retain our unique FREE Chapter membership and offer the best rides & events this side of the Rockies!
Therefore, we think it's only right that our Sponsoring Dealer deserves Chapter member loyalty in return and we expect all members to make Warr's dealerships their first choice for all their Harley-Davidson requirements.
Ride with Pride!
Be sure to wear your H.O.G. patch and Chapter rocker on all official rides.