Remembrance Day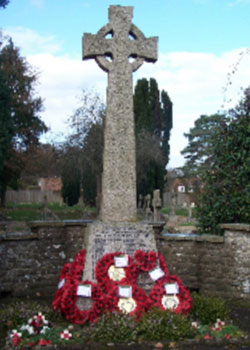 11th November 2007
Ride to Elstead Memorial.
Good turnout. At the memorial Road Captain Michael Howers read the following poem and afterwards ride leader and Safety Officer Peter 'Scottie' Scott laid a wreath on behalf of Chelsea & Fulham HOG.
Here Dead We Lie by A.E Housman
Here dead we lie
Because we did not choose
To live and shame the land
From which we sprung.
Life, to be sure,
Is nothing much to lose,
But young men think it is,
And we were young.
A. E. Housman
Peter Scott - C&F Safety Officer