Warr's at The Ace again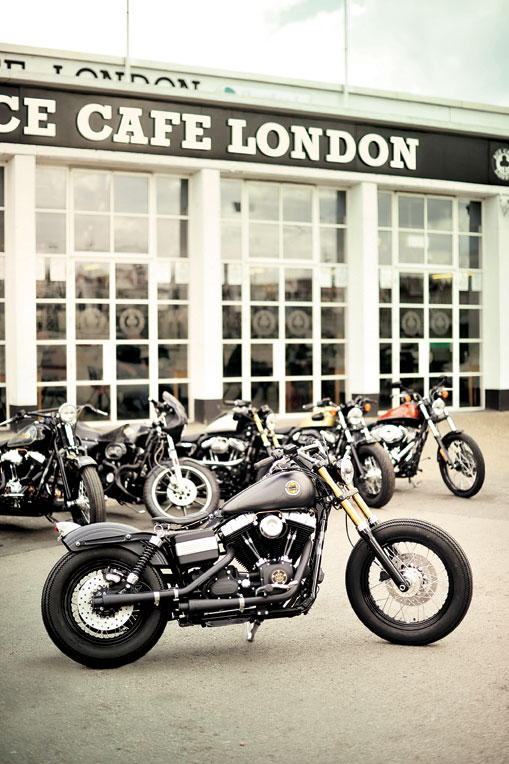 Two of the most famous names in UK motorcycling come together once again to stage a series of London-based events for biking enthusiasts throughout 2012. These events will culminate in a prize draw to win a fabulous trip for two to the USA's famous annual Daytona Bike Week in 2013.
Warr's Harley-Davidson is hosting a year long series of Harley® Nights in partnership with Ace Cafe London on the last Thursday of every month, starting on Thursday 29 March, and which are designed to bring together Harley-Davidson owners and potential owners under one roof in a friendly motorcycle-inspired atmosphere.
Warr's Harley-Davidson will also be at Ace Cafe London over the August Bank holiday weekend, with the main event on Sunday 26 August 'Harley Day'. Once again visitors will have the chance to check out and take a demo ride on the latest range of Harley-Davidson® Motorcycles including the new Sportster® Seventy Two™ and Softail® Slim™.
Anyone who takes a test ride on a machine from Warr's large demonstrator fleet over the next few months has the chance to win a trip to Daytona Bike Week 2013! - the registration process counts as a free-to-enter entry form. As if the experience of riding a Harley-Davidson® and a chance to win a trip to America wasn't enough, those riders will also be eligible for a free 'Great British Breakfast' at the Ace!
"We're really pleased to be working closely with Ace Cafe London again this year," said Warr's Managing Director John Warr. "We had many great events last year and are building on those foundations we forged, which will bring lots of benefits and opportunities for all our riders and visitors."
Mark Wilsmore, Managing Director of Ace Cafe London, said "To be working with Warr's, Europe's oldest and most successful Harley-Davidson dealership, is something that can only be good news for all. We are excited to have them onboard with us for another exciting year."